Players for 9-25-05
Back row: Serge, Josh Gordon, Tim Camara, "Coach", Lance, James Hamblin, Katie Durham, Charles Rieken.
Front Row: Jared Milnes, Joe, Dane, Chuck Durham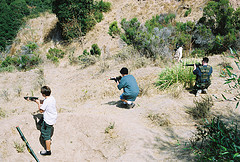 Defend the Hill!
Lance, Dane, Josh Gordon and Katie Durham
Taking cover behind a tree.
Katie Durham and Josh Gordon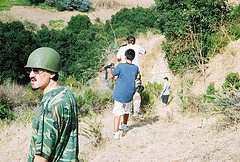 Defending Bunker Hill.
James Hamblin, Joe, Chuck Durham, Jared Milnes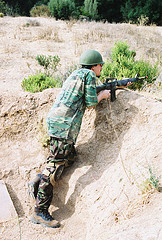 James defends the Hill.
James Hamblin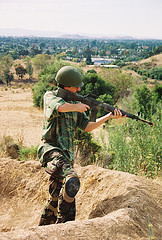 "You'd better keep your head down..."
James Hamblin
James and Charles take the high-ground.
James (foreground) and Charles Rieken (background)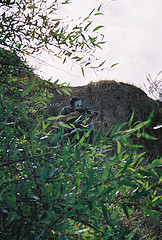 Charles on the hill!
Charles Rieken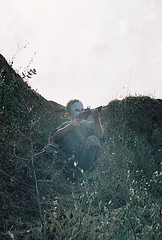 Charles scopes in on an attacker.
Charles Rieken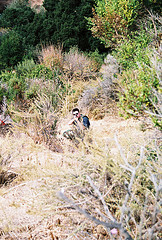 If you see this... DUCK!
Josh Gordon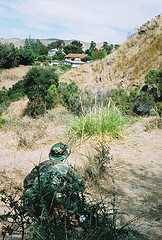 I think you've been spotted...
Tim Camara and Chuck Durham in the background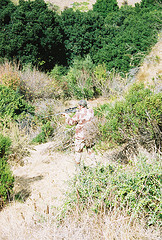 Chuck Does some Sniping on Bunker Hill
Chuck Durham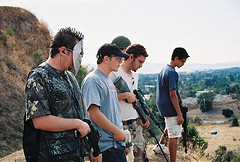 Line Formation!
Charles Rieken, Jared Milnes, Chuck Durham, James Hamblin, Joe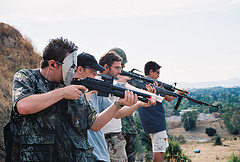 Open Fire!
Charles Rieken, Jared Milnes, Chuck Durham, James Hamblin, Joe